If you have an attached garage, you could be throwing money away if your garage door is not insulated. Heat from your home can easily escape through the garage door, increasing your utility bills as a result. The best way to prevent this problem is by installing garage door insulation.
Although there are pre-insulated garage doors available, it usually is more cost-effective to add insulation to your existing door rather than replacing it. In most cases, the amount of energy that is saved is not significant enough to offset the cost of a new door. On the other hand, the overall cost of the supplies that you need to properly insulate your garage door is low enough that the project can easily pay for itself through energy savings.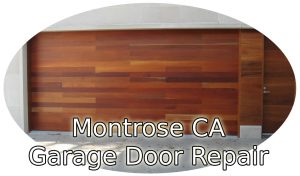 There are a few things that you will need before you can get started. First, you will need to buy a garage door insulation kit. These kits usually contain precut fiberglass insulation that can be slipped into the spaces between the horizontal rails on your garage door.
You can accomplish the same thing by cutting rigid expanded polystyrene foam panels to the right size and putting them in place between the garage door rails. It is important to note, however, that this method won't provide as much insulating power as going with fiberglass batting.
You should be able to get the insulation installed in a single afternoon, making this a quick and easy project. While you are at it, you should consider replacing the seal at the bottom of your garage door and adding weather stripping to provide even more protection against cold weather.
Insulation for garage doors is inexpensive and easy to install, making it a great DIY project – especially if you live in an area that frequently experiences freezing temperatures. The extra insulation can go a long way toward preventing heat loss, helping to keep your utility bills as low as possible.